Alder Flats Elementary School Grade Configuration for 2015/2016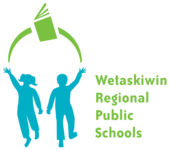 The Grade configuration & Teacher assignments for the 2015/2016 school year will be as follows:
ECS/Learning Support Teacher - Mrs. Laczo
Grade 1 - Mrs. Borzel & Mrs. Leeder
Grade 2 - Mrs. Foster
Grade 3 - Mrs. Miller
Grade 4 - Mrs. Groves
Grade 5 - Mrs. Melin & Mr. Madill
Grade 6 - Mr. Geiger & Mrs. Leeder
ECS will be held on Mondays & Wednesdays for the 2015/2016 school year.
Classes commence Thursday, Sept. 3/15 for students in Grades 1 - 6.
Classes commence Wednesday, Sept. 9/15 for students in ECS.

What's New This Week:
Hot Lunch Program - The Hot Lunch Program has now ended for the school year.  There will be no hot lunches & no food items, milk/juice available at the milk room this week. 
School Library Closure for the Summer - The School Library is now closed for the summer.  Please return all school library books. There will be a $10 charge for all lost books.
Lost & Found - Please remember to check the 'lost & found' box located across the hall from the school office, for any items of your children's clothing that may have gone missing.
Student Registration Verification Forms - Please remember to update & return your child's Student Registration Verification form for the 2015/2016 school year as soon as possible, if you have not already done so.
Kindergarten Graduation - The last day of school for Kindergarten students is Tuesday, June 9.  Kindergarten Graduation will be held Tuesday evening, June 9, at 6:30 p.m. in the Alder Flats Elementary School Gym.
Last Day of School for Students - The last day of school for students in Grades 1 - 6 is Thursday, June 11.  The schedule for the day is as follows:  Year End Fun Swim at Park Valley Pool from 10:00 - 11:30 a.m., Family BBQ beginning as soon as the students return from swimming at approximately 12:30 p.m., followed by the Awards Presentation & distribution of Report Cards. 
Playful Learning Pre-School Registration - Playful Learning Pre-School is now taking registrations for the fall.  If you have a 3 or 4 year old child, & would like them to attend pre-school, beginning Oct. 5/15, please contact Shawna McLay at 780-388-2130.
School Yearbooks - It's still not too late to pre-order your 2014/2015 yearbook.  Order forms are available at the school office.  For more information, please contact Mrs. Leeder at 780-388-3881.